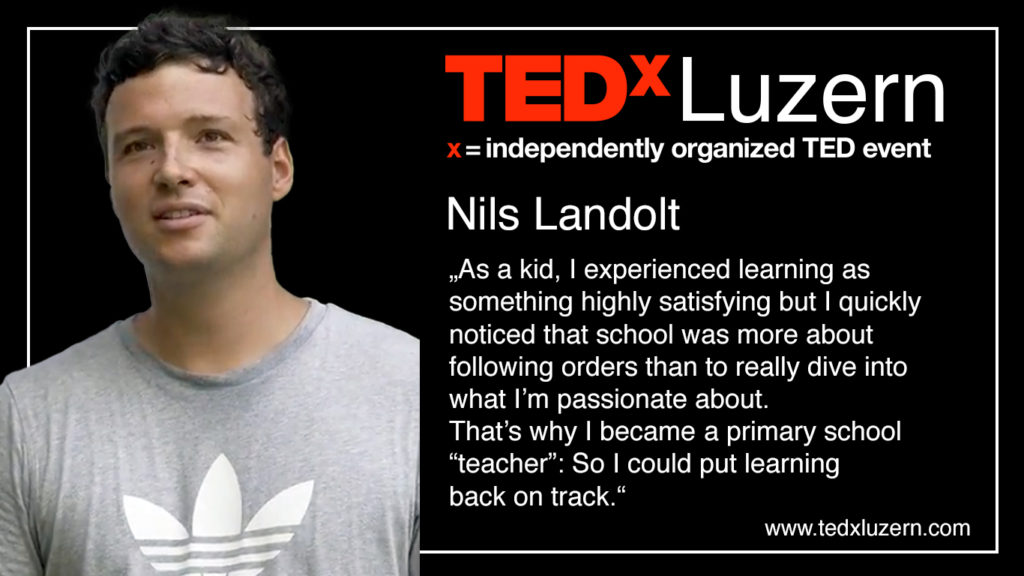 "Why we have to stop teaching,
so we can finally start learning."
I am a highly curious person who seeks to connect all kinds of areas in order to create something new. That's also why school didn't really give me what I needed. After founding my own company at age 21 and walking out of Student Advisory Service with eight completely different brochures, I decided to become a teacher and reinvent what it means to learn with children. After working at public school for a few years, I started as innovation manager in a marketing company where I discovered that our economy needs a new set of competences that can't be taught but rather developed in a new way of learning guidance that has finally become crucial. That's why I started the schulwandel.ch initiative together with Markus Roos.
www.lernhaus-sole.ch
www.schulwandel.ch
www.nilslandolt.ch
Zukunftsbüro Glarus
– Nils Landolt, Musterbrecher. Thinking without a box since 1988